Volunteers – As always, we rely on your help and dedication for the success of our Annual   Mahrajan. Sign up is now available via the following website: https://www.signupgenius.com/go/60B0D49A9AC29A5FE3-annual or scan the QR Code: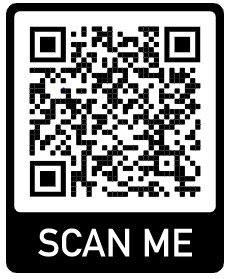 Sign up sheets will be available in the Church Foyer. Any amount of time you can offer is greatly appreciated. Register today or contact the office to be added to our Volunteer list!
Let's get Cooking!!!  Mahrajan Food Preparation schedule 2021
* Thursday August 19 – Stuffed Grape leaves
* Thursday, September 2 – starting at 4PM – Kafta, Beef and Chicken Kabobs
* Friday, September 3 – starting at 10AM – Vegetables and bread preparation
Your help is needed on those days and throughout the three days of the Mahrajan. We urge you to sign up for shifts throughout the weekend Please contact Raghida if you have any questions or need information By emailing: ragramey@gmail.com or calling 978-397-6720 after 4PM
Mahrajan Raffle – Tickets are out!!! Please remit your donations, along with ticket stubs, at your earliest convenience.
Basket Raffles– We rely on your help in  donating a basket for this year's Mahrajan. Our goal is to reach a minimum of 85 Baskets. Kindly drop your themed basket/donation at the Rectory during office hours for your convenience.
Sponsorship – Advertise your business while supporting the cause! We are so grateful to all of you who have helped us over the years and continue to rely on your generosity.
 Bartenders!!! The TIPS certification is required for anyone who serves alcohol in a licensed festival.  This  certification protects our church and is required for the insurance binder.  
A TIPS certification is required if you are considering volunteering at the bar.  If you do not already have one, use the link below to access training.
(https://www.tipsalcohol.com/concessions-course.html)
Last but not least, make sure Everyone has a good time and Gets Home Safely.
If you have any questions, please contact Mounira Daher @ 603-2353-0801 or stanthonymahrajanvolunteers@gmail.com